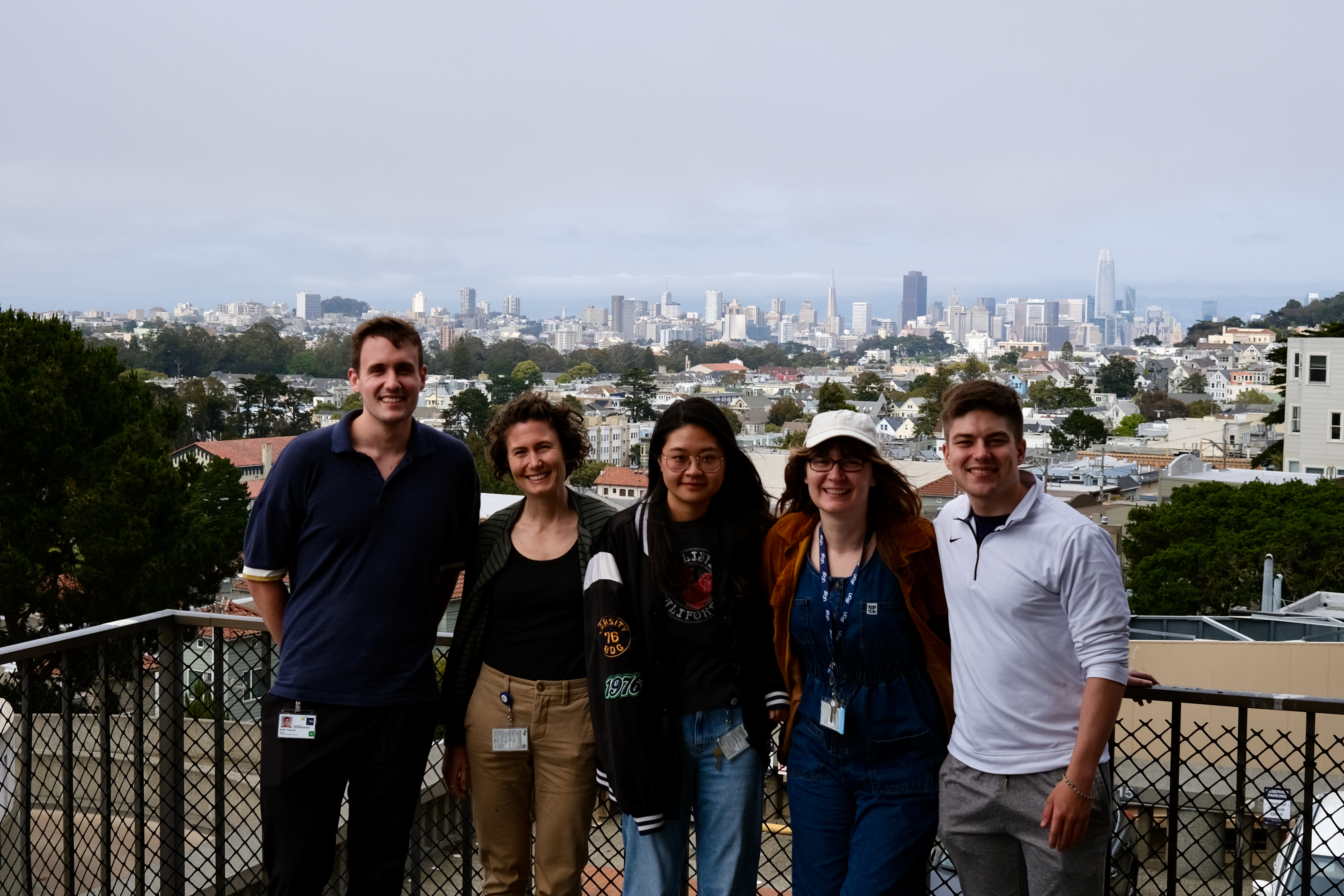 We are actively building our team to investigate protein evolution at the host-virus interface. We believe that the best science happens in an inclusive environment and strive to foster a lab culture that values and supports scientists from all identities and backgrounds. For details on available positions, please see below, and for general inquiries, please contact Angela.
Undergraduate Students
Undergraduate students interested in summer research opportunities should reach out to Angela. Students from underrepresented groups in science are especially encouraged to reach out.
Graduate Students
We are always looking for enthusiastic graduate students to join our growing team. Interested students (prospective or current) should reach out to Angela about applying to UCSF graduate programs and rotating in the lab.
Postdoctoral Researchers
We are looking for a talented postdoctoral researcher interested in developing and implementing high-throughput techniques to study viral protein and antibody evolution. Applicants should hold a Ph.D. (or equivalent, prior to start date) in microbiology, biochemistry, biophysics, chemical biology, immunology, virology, genetics, or related field and have a track record of innovative research.
If interested, please send a cover letter, CV, and three reference letters to Angela at angela.phillips[at]ucsf.edu.